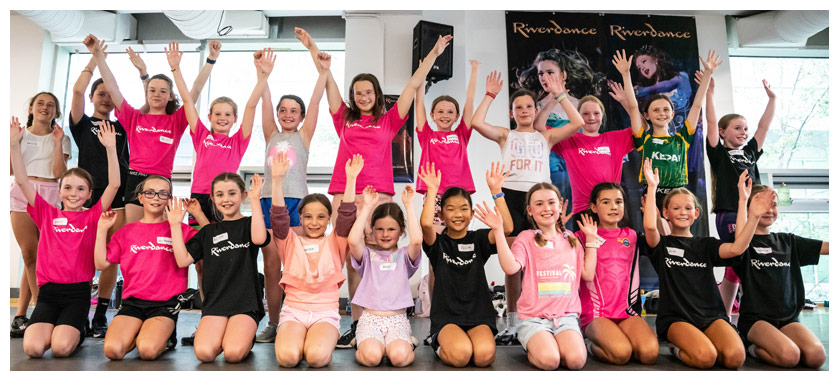 Week Two – Sold Out
Wednesday July 26 to Saturday July 29.
Week One – Sold Out
Wednesday July 19 to Saturday July 22.
---
The program consists of four days of dancing and fun for four and half hours each day. The dancers will be taught the Riverdance choreography, simplified to accommodate all standards of dance. At the end of the program the young dancers will take part in a showcase performance to an audience of their family and friends.
With the Riverdance Juniors, our aim is to inspire, encourage and motivate the young dancers through a fun and enjoyable experience.